Detoxifies & Brightens Your Skin !
Experience the SKINKISSED effect
☑️ Vegan & Gluten Friendly
☑️ Suitable For All Skin Types
☑️ Our Products Are Cruelty-Free
☑️ FREE Shipping Worldwide
What's included in this complete skincare bundle?
 The UK's #1 Best Selling Flawless Facial Serum
SKINKISSED™ is a formulation.  Completely natural, designed to improve your skin.
We spent months working alongside a fully qualified, independent team of Chartered Chemists, Toxicologists, Microbiologists, and Regulatory experts who specialize in the formulation and testing services within the cosmetic and household goods Industry.
With their exceptional expertise and complementary skills in manufacturing, process controls, industry regulation, health, and safety, we managed to source the most effective and natural ingredients in the whole of skincare. After much effort, we managed to combine the two most active ingredients to work in harmony with one another and help anyone get clearer and brighter skin.
The ingredients used in our Vitamin C Serum have been used for centuries to achieve natural and healthy skin, but it is only now that we have finally brought these two unique ingredients and combined them into one small bottle of joy.

Our serum's formula is based on ancient beauty ingredients that will nourish, enhance, and leave your skin glowing. The key ingredients of our Vitamin C Serum are: 
 Vitamin C + Hyaluronic Acid 
 SKINKISSED™ has helped many customers with the following skin problems: 
☑️ Hormonal Spots & Inflamed Skin
☑️  Dry Skin, Breakouts & Blackheads 
☑️  Reduces Wrinkles & Fine Lines
☑️  Acne Scarring, Pigmentation, Eczema & Blisters.
☑️ Stretch Marks, Scald, Surgical Scars & Hyperplasia scars
SKINKISSED™ Will Strengthen & Repair Sensitive & Mature Skin, Leaving Your Skin Feeling & Looking Flawless Again. Suitable For All Skin Types. The Serum penetrates the skin cortex easily and softens the scar tissue. Promotes natural healing and renewal of your skin, rich in natural antioxidants, Oil-free, and non-comedogenic.
Hydrating

Aloe Vera Face Cleanser:
The SKINKISSED Cleanser effectively cleanses and repairs dry damaged skin, leaving it clean and smooth. The main active ingredient of Aloe Vera extract gives your skin the hydration it needs for a brighter a refreshed skin.
☑️ Gives the skin Elasticity
☑️ Retain natural moisture 
☑️ Soothes skin with Aloe Vera Fragrance
☑️ Removes & Extracts pollutants and impurities from the skin
 Ingredients:
Water, Sodium Lauroyl Glutamate, Cocamidopropyl Betaine, Hamamelis Virginiana (Witch Hazel) Extract, Caprylic/Capric Triglyceride, Aloe Barbadensis Leaf Juice, Polyquaternium-30

Betaine, Peg-150 Distearate, Panthenol, Allantoin, Sodium Chloride, Phenoxyethanol, Citric Acid, Disodium Edta
 Face Moisturizer & Nourishing Cream
This SKINKISSED moisturizer naturally moisturizes your skin for a healthy-looking natural beauty. The pure plant ingredients from aloe vera extract and nutrients from the uncontaminated deep sea can rebuild the natural tissue of your skin. It contains natural plant essence and rich elements to replenish moisture and nourish the skin.
Ingredients:

Water, Isopropyl Palmitate, Caprylic/Capric Triglyceride, Glycerin, Cetearyl Alcohol, Cycloddimethylsiloxane, Polydimethylsiloxane, Cetearyl Glucoside, Arbutin, Glyceryl Stearate, PEG-100 Stearate, Lauryl Ketone, Bis(Hydroxymethyl)Imidazolidinyl Urea, Bisabolol, Hydroxybenzidine, Triethanolamine, Carbomer, Hydroxy Phenylpropyl Ester,Rhodiola ROSEA Root Extract, Butanediol, Parfume.
Vitamin Gummies

SKINKISSED Vitamin Gummies are tasty and chewable skin vitamins. We have sourced the highest quality ingredients for the gummies allowing them to give you the best results possible. These gummies are suitable for both vegans and vegetarians. We designed our multivitamins for those who were looking for an easier way to intake their daily vitamins without the struggle of swallowing pills. The Vitamins contain ingredients that will improve overall health & achieve clearer and flawless skin. This vegan formula is based on clinical trials that have shown these ingredients to help improve skin & general health They're flavored with natural strawberries for a sweet taste you can enjoy!
☑️ Helps Strengthen and Soften Skin

☑️ Helps Rebuild Skin Tissue
☑️ Helps Increases Collagen Production

☑️ Heps Tightens your skin's pores
Ingredients:

Vitamin A, Vitamin C, Vitamin E, Biotin, Zinc, Omega 3, Omega 6, Omega 9
Customer Reviews
Write a Review
Ask a Question
06/03/2020
Anonymous
United Kingdom
I recommend this product
Skinkissed serum
Wonderful product and service
05/30/2020
may f.
United Kingdom
I recommend this product
Amazing product & great customer service
I ordered 2 bottles of the serum, as there was a 2 for 1 offer on, which was great to start off with. When the products arrived, one of the bottles had smashed - it obviously hadn't been packed this way so it was something I assumed had happened during the delivery process. I emailed skin kissed customer service and got a reply within the day, saying they would send me out a replacement free of charge and this arrived literally 3 days later - I've never used this company before and I know sometimes bigger companies can make returns/replacements a long or difficult process, but I was so so pleasantly surprised with how they responded!!! In terms of the serum, I love it. Doesn't feel harsh or too heavy, and it doesn't sit on the skin. I've been using it for about a month now, in conjunction with my normal cleanser, toner and moisturizer (I mix it in with my moisturizer) and my skin looks the best its looked in a LONG time - really clear and glowy! Would definitely recommend using. Only thing I would say is if you have dry skin, like me, I would mix it with a moisturizer just for a tad more hydration. Other than that, it's perfect!
05/26/2020
Lauren R.
United Kingdom
I recommend this product
Best thing ever!
I brought this feeling completely skeptical after looking at this on Amazon searching for anything to change my skin, so I though let's just give this a go! When the order came which was within a week which was brilliant considering the Covid situation, I used it later that night and then followed up by using it every morning and night and my god, it has changed my skin! It looks brighter, less tired and dull, I use the serum along side of my Clinique skincare and it doesn't bring me out in spots which I was worried about and it doesn't mess my routine up. I am so so happy I found Skinkissed and so grateful. After searching for something makes me wonder why no one tells you about this! And why doctors keep it on the hush! Amazing stuff, definitely recommend. I just brought the serum and don't feel like I need the moisturiser or the wash because I already have my Clinique stuff, but the serum definitely adds something marvellous to my routine. Give it a go, you won't be disappointed!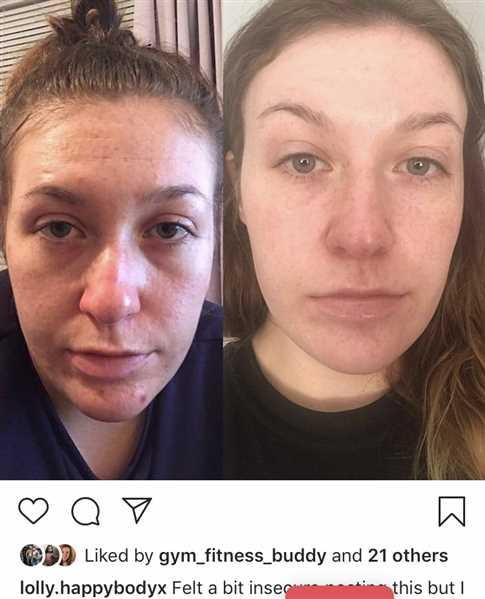 05/25/2020
Shama Q.
United Kingdom
I recommend this product
Game changer
I can honestly tell you from the first use this brightened my face it has worked so well!!!! As far as it goes for marks I used it for more redness and it did help reduce it I'm still currently using it it's definitely worth it!!! And Daisy at skinskissed is amazing !!! She's a absolute gem!!! Thanks guys u do miracles !!! ***
05/24/2020
Chloe
United Kingdom
I recommend this product
LIFE CHANGING
The skinkissed face serum is absolutely fantastic. I've been to the doctors and tried various products from creams to tablets...and nothing has worked like this. It's only been a week and I already see results. I would recommend a little more than 2/3 drops, but not much more...it is quite generous, but I've applied it to my face & neck. I'm amazed. I've even recommended it to my mum to try. I would recommend it to anyone. People might think it's 'pricey' but to me I don't think you can put a price on beautiful and glowing skin or confidence! Amazing!!!
05/05/2020
Anonymous
United Kingdom
04/22/2020
Holly T.
United Kingdom
Great product
Recently brought the eye patches as I suffer with really dark puffy circles. Have been using them for a week and my under eyes look sooo much better! They really reduced the darkness and puffiness to where I feel comfortable to no longer need to put loads of makeup on top to hide them! So thankyou skinkissed.
03/19/2020
Jazz B.
United Kingdom
2 week result
I bought this product regardless of being sceptical, but after giving birth mid december my skin had never been so bad and spotty, would never normally pay this price for a product so small... but I'm so glad I did! Doesnt smell of much but a slight tinge of rose I think, at first it feels slightly sticky but in a minute it starts to make your skin feel quite smooth to touch. Serum is virtually clear and you dont need much of it, however I think you do need more than 2-3 drops as recommended or it becomes hard to massage in otherwise. I'm basing my 5 stars purely on my results after 2 weeks, it has got rid of so many spots and dried the remaining ones out, however the very dry skin around my mouth and nose is now soft and smooth! Have already bort 2 more aswell as the eye masks and cleanser
03/16/2020
Emily V.
United Kingdom
Im in Lovee with these sweet hearts!
First of, I love the fact they are chewable so i don't have a problem to swallow them. Second, they taste super good, all natural and vegan friendly. As soon as I saw SKINKISSED launched a new product, I ordered immediately as I really love this brand. I use gummies together with the Vitamin C Serum and Im seeing some great results so far (i've always loved their flawless serum).. Can't wait to see final results by the end of the month. Definitely recommend!!