Feel and Look Young with SKINKISSED!
☑️ Vegan & Gluten Friendly
☑️ Suitable For All Skin Types
☑️ Our Products Are Cruelty-Free
☑️ 30 Day Money Back Guarantee 
☑️ FREE Express Shipping Worldwide When You Spend £50+
Charcoal 
Eye Patches
The skin around your eye area is very thin and delicate. It is daily exposed to the outside environment, computer technology, and mobile phones, causing this particular part of the skin to usually look tired and dry. The extra work hours and late-night sleep can also cause eyes to feel tired with dark circles and eye bags. But.. this is something you don't need to worry anymore, with SKINKISSED Patches your eyes will look brighter than ever before!


SKINKISSED Eye Patches are formulated with natural ingredients containing bamboo charcoal extracts and active elements that hydrate, regenerate and energize your under-eye area. This innovative eye care sensation ensures that your eyes will look youthful, radiant and sparkling beautiful. 
Deep purification & cleansing thanks to the structure of bamboo charcoal for its strong absorption capacities, it penetrates deeply into the skin and absorbs skin dirt that is difficult to remove. SKINKISSED Patches will purify skin pores, instantly moisturize and brighten your eye area. 
Indications: 

☑️  Removes Dark Circles Around the Eye Area
☑️  Effectively Relieves Fine Lines & Wrinkles
☑️  Improves Elasticity and Firmness 
☑️  Deep Purification, Tightening & Firming 
☑️  Bring a Youthful and Radiant Look
Ingredients:
Water, Glycerin, Betaine, Xanthan Gum, Phenoxyethanol, Iodopropynyl Butylcarbamate, Dextran, Chondrus Crispus Powder, Charcoal Powder, Algin, Citric Acid, Diazolidinyl Urea, Potassium Chloride, Panthenol, Parfum.
Direction Of Use:  Apply on clean dry skin around the eyes area. Gently press the patches and leave on for 15-20 minutes. Remove the patches with water. Recommended using for all skin types.

Customer Reviews
Write a Review
Ask a Question
05/26/2020
Lauren R.
United Kingdom
I recommend this product
Best thing ever!
I brought this feeling completely skeptical after looking at this on Amazon searching for anything to change my skin, so I though let's just give this a go! When the order came which was within a week which was brilliant considering the Covid situation, I used it later that night and then followed up by using it every morning and night and my god, it has changed my skin! It looks brighter, less tired and dull, I use the serum along side of my Clinique skincare and it doesn't bring me out in spots which I was worried about and it doesn't mess my routine up. I am so so happy I found Skinkissed and so grateful. After searching for something makes me wonder why no one tells you about this! And why doctors keep it on the hush! Amazing stuff, definitely recommend. I just brought the serum and don't feel like I need the moisturiser or the wash because I already have my Clinique stuff, but the serum definitely adds something marvellous to my routine. Give it a go, you won't be disappointed!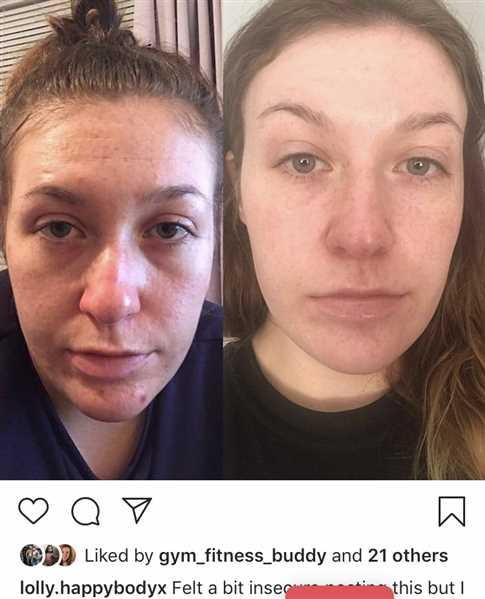 05/25/2020
Shama Q.
United Kingdom
I recommend this product
Game changer
I can honestly tell you from the first use this brightened my face it has worked so well!!!! As far as it goes for marks I used it for more redness and it did help reduce it I'm still currently using it it's definitely worth it!!! And Daisy at skinskissed is amazing !!! She's a absolute gem!!! Thanks guys u do miracles !!! ***
05/24/2020
Chloe
United Kingdom
I recommend this product
LIFE CHANGING
The skinkissed face serum is absolutely fantastic. I've been to the doctors and tried various products from creams to tablets...and nothing has worked like this. It's only been a week and I already see results. I would recommend a little more than 2/3 drops, but not much more...it is quite generous, but I've applied it to my face & neck. I'm amazed. I've even recommended it to my mum to try. I would recommend it to anyone. People might think it's 'pricey' but to me I don't think you can put a price on beautiful and glowing skin or confidence! Amazing!!!
05/05/2020
Anonymous
United Kingdom
04/22/2020
Holly T.
United Kingdom
Great product
Recently brought the eye patches as I suffer with really dark puffy circles. Have been using them for a week and my under eyes look sooo much better! They really reduced the darkness and puffiness to where I feel comfortable to no longer need to put loads of makeup on top to hide them! So thankyou skinkissed.
03/19/2020
Jazz B.
United Kingdom
2 week result
I bought this product regardless of being sceptical, but after giving birth mid december my skin had never been so bad and spotty, would never normally pay this price for a product so small... but I'm so glad I did! Doesnt smell of much but a slight tinge of rose I think, at first it feels slightly sticky but in a minute it starts to make your skin feel quite smooth to touch. Serum is virtually clear and you dont need much of it, however I think you do need more than 2-3 drops as recommended or it becomes hard to massage in otherwise. I'm basing my 5 stars purely on my results after 2 weeks, it has got rid of so many spots and dried the remaining ones out, however the very dry skin around my mouth and nose is now soft and smooth! Have already bort 2 more aswell as the eye masks and cleanser
03/16/2020
Emily V.
United Kingdom
Im in Lovee with these sweet hearts!
First of, I love the fact they are chewable so i don't have a problem to swallow them. Second, they taste super good, all natural and vegan friendly. As soon as I saw SKINKISSED launched a new product, I ordered immediately as I really love this brand. I use gummies together with the Vitamin C Serum and Im seeing some great results so far (i've always loved their flawless serum).. Can't wait to see final results by the end of the month. Definitely recommend!!